Property 2 from 2

Previous property

Back to the overview
Naagoashi Island: Malediven - 4**** Naagoashi Island Resort
Property ID: ID4125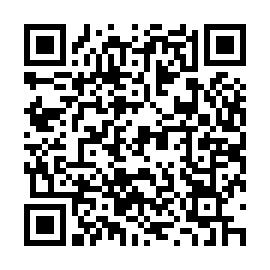 External Content

The content provided here cannot be displayed due to your current consent settings.



This website may offer content or functionality that is provided by third parties on their own responsibility. These third-party providers can set their own cookies, e.g. to track user activity or to personalize and optimize their offers.
Address:
MV-0000 Naagoashi Island
Space to rent ca.:
43.973 sq. m.
Year of construction:
2022
Subject to commission:
yes
Commission Rate:
7,14% inkl. MwSt
Quality of fittings:
Superior
Living space:
43.973 sq. m.
Property description:
Naagoashi Island Resort:

- Geschätzte Gesamtinvestition 91 Mio. USD
- Bisherige Investition in Höhe von 37 Mio. USD
- Bisherige Bauarbeiten: 41%
- Finanzierung durch die Aktionäre/Investoren
- Baufertigstellung in 9 Monaten nach Wiedereröffnung der Finanzierung

- Insgesamt 281 Wohneinheiten (Suites, Strandbungalows, Wasserbungalows)
- ca. 600 Betten
- Mehrere Restaurants
- Spa-Center
- Kinderclub

- Mietvertrag - Vermietet an MTDC (Maldives Tourism Development Corporation)
- Hotelmanagementvertrag mit Carlson Hotels Asia Pacific (derzeit ausgesetzt)

Allen Investoren stehen 3 Kaufoptionen zur Verfügung:

- Kaufpreis 40 Mio €: Erwerb der Hotelanlage im bestehenden Bauzustand
- Kaufpreis 60 Mio €: Investition in Fertigbau und Beteiligung
- Kaufpreis 100 Mio €: Erwerb von schlüsselfertiger Hotelanlage
Location:
Die Malediven, ein Inselstaat vor der Südspitze Indiens im Indischen Ozean gelegen, sind ein wahrhaft traumhaftes Urlaubsziel. Dieser Staat besteht aus etwa 1.200 Koralleninseln, von denen allerdings nur etwa 200 bewohnt sind.

Weißen Sandstrände und das tiefblaue Meer – beides zusammen wirkt wie ein Postkartenmotiv!

Die Naagoashi Insel befindet sich etwa 300 km von der Hauptstadt Malé entfernt, und liegt im Haa Dhaalu Atoll.
Commission Rate:
Der Käufer hat eine Provision in Höhe von 7,14% des Kaufpreises inklusive Mehrwertsteuer an uns für Nachweis/Vermittlung des Kaufobjekts zu zahlen. Die Provision ist verdient und fällig beim wirksamen Abschluss des Kaufvertrages und innerhalb von 7 Tagen zu zahlen. Die Provision wird auch für mitverkauftes Zubehör geschuldet.

Es gelten unsere Allgemeinen Geschäftsbedingungen.

Back to the overview